A Note from the Director of Bluebird Man

I first met Al Larson during the summer of 2012 after my graduate school advisor at Boise State University mentioned an opportunity to get into the field and band bluebirds.  I naturally jumped at the opportunity, looking for any excuse to be outside instead of typing away at my thesis.  After that first day in the Owyhee Mountains with Al I was instantly hooked on bluebirds, as well as fascinated by Al's life story.  I came home and told fellow Wild Lens co-founder Matthew Podolsky about Al and the bluebirds, and his first reaction was: "This could be a great story for our next film project!"  At 91-years old, Al may be nearing the end of his life but he still manages to maintain a stunningly youthful energy about him, and he has maintained his excitement about bluebirds and bluebird conservation for 35 years.  Listening to him talk about finding someone to take over the monitoring of his bluebird trails got me thinking: perhaps a film about bluebirds and Al's life could help facilitate this process.  After talking with North American Bluebird Society president Sherry Linn, it came to my attention that there are many other bluebird enthusiasts around the country facing similar situations.  The older generation that was instrumental in establishing bluebird trails and reversing the population declines of the 1960s and 1970s is looking to pass on this large scale citizen science program to the next generation.
My goals in creating this film about Al and his bluebirds are three fold: 1) Use the film to re-inspire people about the Idaho state bird, and possibly find a long-term solution to help continue monitoring of Al's bluebird trails; 2) Tell the unique life-story of Al Larson, which by itself shadows the history of Idaho and much of the west; and 3) To inspire the next generation of bluebird enthusiasts around North America to take up the torch of environmental stewardship that has been passed onto them by the original bluebird conservationists.
Neil Paprocki (Director, Producer)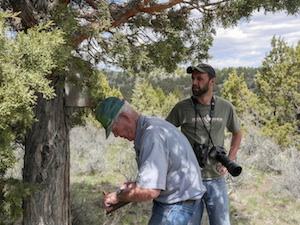 Neil helped found Wild Lens while working on a Master's degree in Raptor Biology from Boise State University. Coming from a strictly science and research background, Neil cut his teeth with Wild Lens producing short films about Ptarmigan research in Alaska and bird migration monitoring at the Idaho Bird Observatory. In early 2013 Neil began work on his directorial debut film, Bluebird Man, a half hour film about the role of citizen science in the recovery of the bluebird. Neil completed his MSc in Raptor Biology in the spring of 2013. His earned his BS in Animal Behavior from Bucknell University. Contact Neil.
Matthew Podolsky (Director, Producer)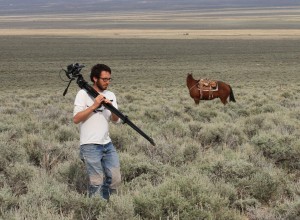 Matthew helped found Wild Lens in 2011 with the simple goal of bringing biologists and filmmakers together to produce impactful films that would have an impact on critically important wildlife conservation issues. Matthew began full-scale production on his first feature length film, Scavenger Hunt, immediately after the inception of Wild Lens. Prior to his work with Wild Lens, Matthew had spent four years working as a biologist with the endangered California condor, spending time with the wild population of condors in Arizona and Utah, as well as with the captive breeding program for condors in Boise, ID. Matthew received both a BA in Cinema/Photography and a BS in Environmental Science from Ithaca College. Contact Matthew.
Matthew being interviewed at the 2014 Wildlife Conservation Film Festival in New York City:
Emily Bender (Editor, Writer)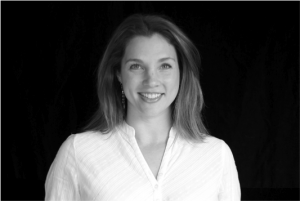 Emily Bender is a documentary producer and editor based in Boise, Idaho.
She has over a decade experience providing production support for shows on PBS, HBO and MTV. She has worked as a trip leader in Alaska, a photographer in Seattle, a journalist in Berkeley and wants to spend the rest of her life producing and editing documentary films in the Northwest United States.
Her recent film Half Full received the Best Short Documentary Award at the Portland Women's Film Festival and the North Gate Award at UC Berkeley.  She studied documentary at the Graduate School of Journalism at the University of California at Berkeley.  She also studied documentary photography at the Salt Institute for Documentary studies in Portland, Maine.
J. Rebeca Suarez (Music Composer)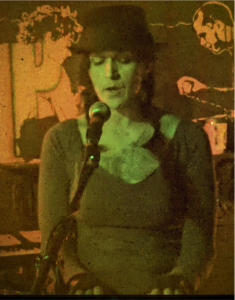 Rebeca Suarez is a songwriter and creator of the solo music projects "Palankeen" and "Mostecelo". Bluebird Man is her first film score. In her solo work, her sometimes-biting lyrics are set to music that is modern, yet classically rich. She hauntingly chronicles all the horrible, absurd, and wonderful things that happen in life with an ironic sense of comfort.
Born in Kentucky, Suarez was raised by her Venezuelan mother and musician stepfather from Idaho, where she grew up. Having artists and musicians on both sides of her family, she was constantly influenced and sometimes bombarded with cultural contradictions and crises of identity. She first realized she wanted to be a musician at the age of 8 when she saw a picture of Stewart Copeland behind a drum set and thought it was the coolest thing she'd ever seen. Ever since, she's been on a spastic, moody, musical pursuit that has led her through several continents, performance groups, and many years of study. The most important and formative being the two and a half intense years she spent studying flamenco singing in Spain.
Some of her other influences include Skip James, Queen, David Bowie and Chopin, but her style is clearly unique. While each of her songs explores a new world, it is her voice that threads her body of work together. Her music breathes with a controlled temper and calming ease that defies the pervasive sense of loss and misunderstanding embedded in her words. It is music that holds you.
Listen to Rebeca's album, "The Last Possible Tense".
Listen to a sneak preview of her upcoming album, "VOGT"
Wild Lens, Inc.
This film is a production of Wild Lens, Inc. Wild Lens is a not for profit video production company focused on addressing wildlife conservation issues. We work alongside other non-profit and governmental organizations throughout all stages of the production process, from developing story ideas to building targeted outreach campaigns based around a finished film. Our approach towards filmmaking is unique in that we aim to tell stories from the perspectives of those who are most directly involved in a conservation issue. We also focus our efforts on stories that highlight the connections between wildlife and human communities.
Wild Lens believes in the importance of pragmatism. We focus our efforts on conservation issues that have tangible solutions and never lose sight of a project's ultimate goal. Although small-scale issues can be of great importance, we always try to stay connected to the big picture and our long-term goal of slowing, if not stopping, widespread species declines.